Shri Mangalam College of Law and Management, Noida, leading Institute with an ambitious approach. Our journey began in 2012, commenced its long-term Academics Programme in the field of Legal Education & Management Affiliated to CCS University, Meerut, Approved by Bar Council of India- New Delhi, AIMA, NMA.
In its endeavor to establish a true Excellence in the field of Legal Education and Management. The college was formally inaugurated by Shri Rajnath Singh (Former Chief Minister of UP and Defence Minister - BJP) and Shri Mahesh Sharma on 17th September 2012 at Shri Mangalam campus, Noida.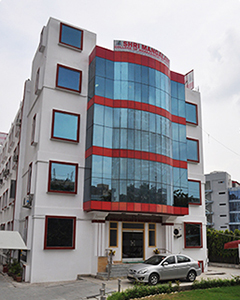 The college supports the various long-term / short-term duration Programmes that comprises of corporate Legal research and training, industry interface, seminars, in-house training programmes, regular case studies, Moot court practices, & presentations in the feild of Law and research. The Certification programmes are designed in alliance with the Industries, corporate research development and training programmes.
The college takes immense pride in its faculty that consists of dedicated thought leaders, an infrastructure to compete with the best and an upgraded curriculum related to the emerging trends. Concerted effort on the part of Legal Industry, the faculty and the staff enables Shri Mangalam to groom future leaders capable of contributing their best towards the world.
A strong interface with Industry is ensured through guest lectures, industry visits and industry training opportunities.