Shri Mangalam College of Law and Management, Noida, leading Institute with an ambitious approach. Our journey began in 2012 with the support of Ved Parayan Kendram (VPK, since 1983), commenced its long-term Academics Programme in the field of Legal Education & Management Affiliated to CCS University, Meerut, Approved by Bar Council of India- New Delhi, AIMA, NMA
Along with this, the college provides Post Graduate Diploma in Business Management (PGDBM) and Bachelor Diploma in Business Management (BDBM) autonomous degree of Shri Mangalam Noida to our students.
In its endeavour to establish a true Centre of Excellence in Management, Ved Parayan Kendram Society established Shri Mangalam College of Law and Management Studies. The college was formally inaugurated by Shri Rajnath Singh (Former Chief Minister of UP and Defence Minister – BJP) on 17th September , 2012 at Shri Mangalam Campus.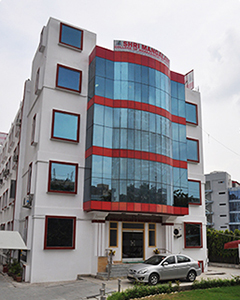 It strives to develop competent and relevant manpower for the emerging needs of trade, business, and industry thereby providing high-quality education to young management and Law aspirants.
The college supports the various long-term / short-term duration programmes that comprises of corporate research and training, industry interface, seminars, in-house training programmes, regular case studies & presentations etc. The Executive Diplomas are designed in alliance with the Industries, management development and training programmes.
The college takes immense pride in its faculty that consists of dedicated thought leaders, an infrastructure to compete with the best and an upgraded curriculum related to the emerging trends. Concerted effort on the part of the management, the faculty and the staff enables Shri Mangalam to groom business leaders capable of contributing their best towards the world.
A strong interface with Industry is ensured through guest lectures, industry visits and industry training opportunities.